You deserve to understand your PKU! It helps to learn about the impact of high blood Phe levels and the importance of working with your healthcare team. Come hear a PKU expert talk about real-life PKU management challenges and steps you can take to break the cycle of high Phe. The presentation includes videos from real patients. What's more, the event is a great way to connect with others in the PKU community.
September 10, 2022
2:00pm – 4:00pm ET
Fort Williams Park — Picnic Shelter
1000 Shore Road
Cape Elizabeth, ME 04107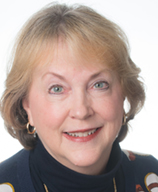 Hope Northrup, MD
Medical Geneticist, Houston, TX
This special event is open to people with PKU and up to four of their caregivers or family members, age 4 and older; childcare will not be provided.
There is no cost to attend: it is sponsored by BioMarin Pharmaceutical Inc.
BioMarin
BioMarin Pharmaceutical Inc.
105 Digital Drive, Novato, CA 94949